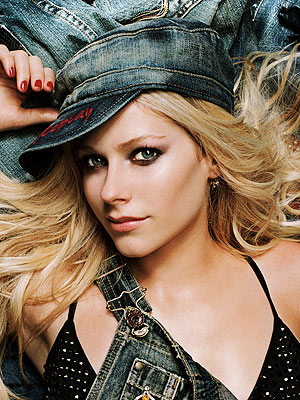 Avril Lavigne was accused of plagiarism in July, 2007, by The Rubinoos for plagiarising their 1979 hit single, "I Wanna Be Your Boyfriend". The lead singer Tommy Dunbar who has written all the songs and also formed The Rubinoos, accused Avril Lavigne of stealing aspects of his song for her 2007 hit single "Girl friend". After listening to both of the songs, I noticed that songs sound very different overall, with tempo and everything. Then there is the lyrics "hey hey you you" part in both songs where the chorus and the rhythm sound alike. Although it may sound like she plagiarised, I believe that she didn't because in the past there have been other groups to use the lyrics "hey hey you you". Groups such as The Rolling Stones that have the song "Hey, hey, you, you get off of my cloud" and the Ramones that have the song "Hey little girl I want to be your boyfriend", these names sound very similar to both the Rubinoos song and Avril Lavigne's song. In addition to that, Avril Lavigne's album The Best Damn Thing, which includes the song "Girlfriend", was released on April 17, 2007, and the Rubinoos didn't accuse her of plagiarism until July which is 4 months later! Now to me this looks like a bunch of has-beens trying to make a profit out of someone else's fame. Although Avril Lavigne and the Rubinoos have now settled the case, in a private, it is still not known whether she plagiarized or not. However the accusations about Avril Lavigne plagiarizing are far from over because people will remember this case and question her future songs on whether they are her own original songs or if she plagiarized them. Overall, I still am convinced that she did not plagiarize and that the has-beens the Rubinoos just wanted to make some money, because it couldn't have possibly taken them 4 months to realize that she used four words from their single, "I Wanna Be Your Boyfriend". People who don't make money anymore need money and will do anything to make a few bucks.


Comparing the two songs


Unknown. "Avril Lavigne." Unknown. Online image.
http://img2.timeinc.net/people/i/2007/database/newpics/avril300.jpg. January 15